Any business without the right marketing never reaches its full potential, and this is the most common reason why many businesses fail to reach their sales targets. The problem with traditional means of advertising or branding is that they don't stand out anymore. Modern marketing and branding methodologies are scientifically backed and these are rigorously tested for how good they are.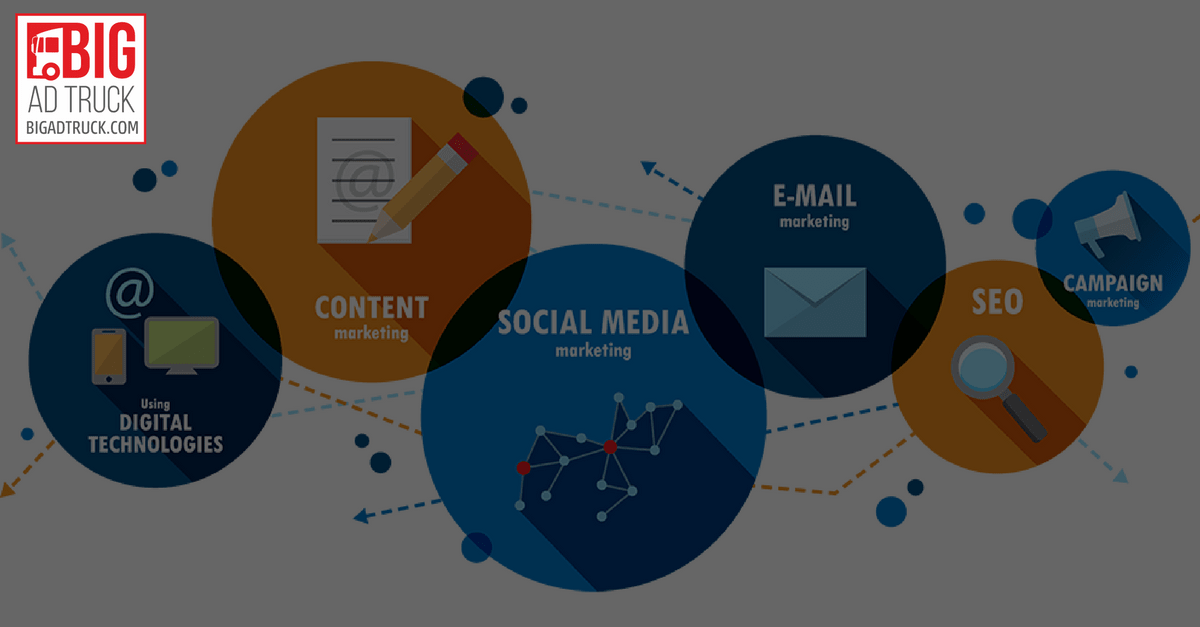 If you're on your quest to boost your company's market reach and sales, BigAdTruck is what you've been looking for. We're an advertisement and branding company that can provide anything that your business may need to reach its full potential, ranging from something as simple as visiting cards to sophisticated digital marketing. 
Unlike other branding firms, we take care of all kinds of promotions that you might need and ensure consistency. Our team of experts will look at your company's portfolio, design the perfect marketing plan and execute it, this often includes a blend of online and offline marketing strategies.
We understand that marketing can be painful without the right resources and experience, which is why we aim to achieve the most fruitful results with the least amount of budget, without comprising the quality.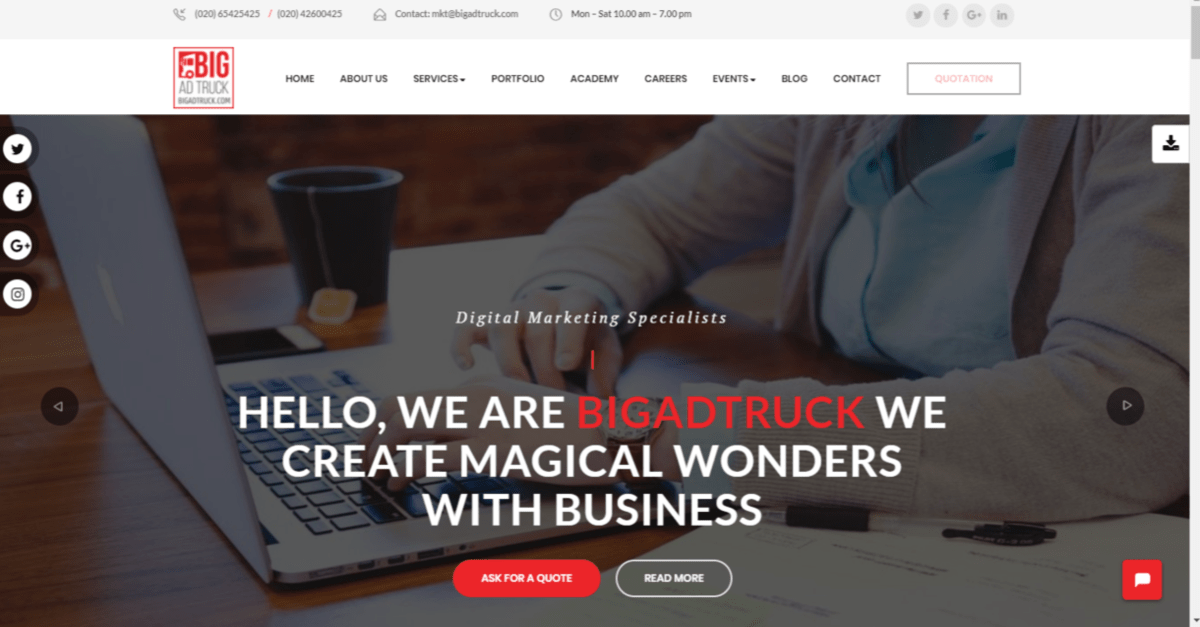 Advertisements Tend to Fade Away – Ever Noticed That? 
Can you try to recall an advertisement that you had seen some time ago about a firm that is nearby? There's a good chance that took you a while. It's because most companies focus their marketing strategies towards instant sales, disregarding the long-term advantages of the campaign. 
This is exactly where BigAdTruck does it differently. We focus both on long-term and short-term goals and design the campaign in a way that your brand or company has a place in your target audience's hearts. 
This means they will remember and acknowledge the existence of what your company does and how good it is, and that's what we call a successful campaign.
We're entirely flexible when it comes to campaign strategies and we will always prioritize your decisions over our opinions if you ever wanted to.  
We also have a highly experienced Digital Marketing Team that can design effective strategies for the growing social media platforms, while our web design team will revamp your website to meet the requirements and expectations of your target audience.
Any campaign is doomed without proper research, and it's what we do best. Our experienced team will crunch the numbers for you and create a campaign strategy that is both within your budget and also has great effectiveness. We ensure that your brand or company is never out of fashion by creating trends and keeping your target audience engaged using various promotion methods.